Welcome to our Partner Site
We are Official Rebates Providers,  ® Partner IB: 39646,  to IC Markets. Our site offers instant rebates savings to new and existing (IC Markets) forex traders in Australia. To join the Rebates Program new AU traders must first review the benefits of trading with the IC Markets broker and then open a trading account through one of our partnered (button) links. This rebates discount will allow you to save on forex trading fees for the lifetime of your ECN account. Many traders like yourself have already taken up this offer, to claim it open an ECN account today.
If you're a trader residing in the EU, please contact support@icmarkets.com to check for ECN account registration availability and rules.
To trial the power of an IC Markets ECN Demo account: Dowload Here..
About the Aus Trader Rebates Program
For all new Aus traders that open an account with us will save 21% on their ECN commission fees on all forex trades. This instant rebates can be used on both the Metatrader and Ctrader account types. A normal ECN account charges $7 for a 1.00 lot (round-trade) but with the rebates savings that we offer, you can trade a 1.00 (round trade) for $5.50.
In the trading industry, it's commonly known that the IC Markets Broker has some of the most competitive and lowest trading spreads on their ECN accounts. If you try a demo or visit MyFXbook you will see several of their major pairs like EUR/USD trading as low as 0.0 pip spread. IC Markets gives you true access to the global markets by providing you amazing trading terminals, fast order execution speed, high-grade liquidity and their compliance to ASIC.
So if IC Markets is clearly one of the better AU ECN brokers, what can set them apart from the competition? You guessed it, the Rebate Savings. Joining the rebates program allows you to couple the great lows trading spreads with low trading fees.
Test it for yourself today by signing up for a DEMO ACCOUNT and experience the power of most Advanced Broker.
Spread Comparison vs. other Brokers
IC Markets provides you with several ECN account type options, each type of account can trade the major forex pairs with spreads as low as 0.0. There are a few brokers out there that can offer similar features but you will end up paying a higher trading commission cost and it does happen to be cheaper, that broker could very well be unregulated.
IC Markets lets you get started with a low deposit of $200. This small deposit will give you to have a True ECN account that will allow you to trade the world's markets at low competitive spreads and low commission fees (if you join the rebates program).
If you are ready to start trading for yourself and claim the benefits the IC Markets broker provides, then sign-up here. Well, add you to the program.
The IC Markets Rebates Program Explained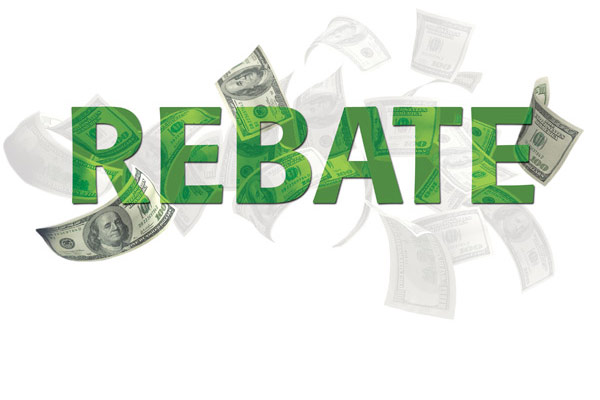 The IC Markets Rebates program is a savings promotion that is available to new and existing clients.
If you are new to IC Markets, the easiest way to join the Rebates program is by signing up for an ECN account throughout the partnered site. Clicking any of the sign-up links or buttons will redirect you the IC Markets main site where you can begin the sign-up process.
In the application, it will ask if you were referred by an IB, make sure to put IB: 39646. This is extremely important as not all IB's offer same level of rebates.
After your True ECN Account has been created and approved, you're rebated will be automatically activated and ready to use on your first forex trade. If you trade a 1 lot round-trade you should see the commissions reduced by $1.50. It will show $5 (total) instead of $7.
If you are an existing IC Markets ECN client you can email support@icmarkets.com and request to be placed under IB:39646 for the Rebates Savings.
IC Markets: ASIC Regulated Broker
Trading is a business and no matter if your managing your own money or running a business, it's crucial that you partner with a broker that is regulated and subject to compliance rules. When you choose to open an ECN account with IC Markets, you are choosing a broker that is highly regulated by ASIC. ASIC is the Australian Securities and Investments Commission and they are in charge of ensuring brokers are only using the best practices for their clients and that client funds are not used for personal business activities.
IC Markets does an amazing job complying to ASIC rule y segregating client funds into separete trust accounts within Australian Banks. This is the level of compliance and practice has allowed IC Markets to become one of the highest rated brokers in Australia, achieving trust Worldwide. 
No other broker comes close to providing the vast features, technology, and security that IC Markets offers.
Trial your ECN Demo Account today.